Below are a few examples of photo retouching, always happy to enhance a photo to achieve the finish required.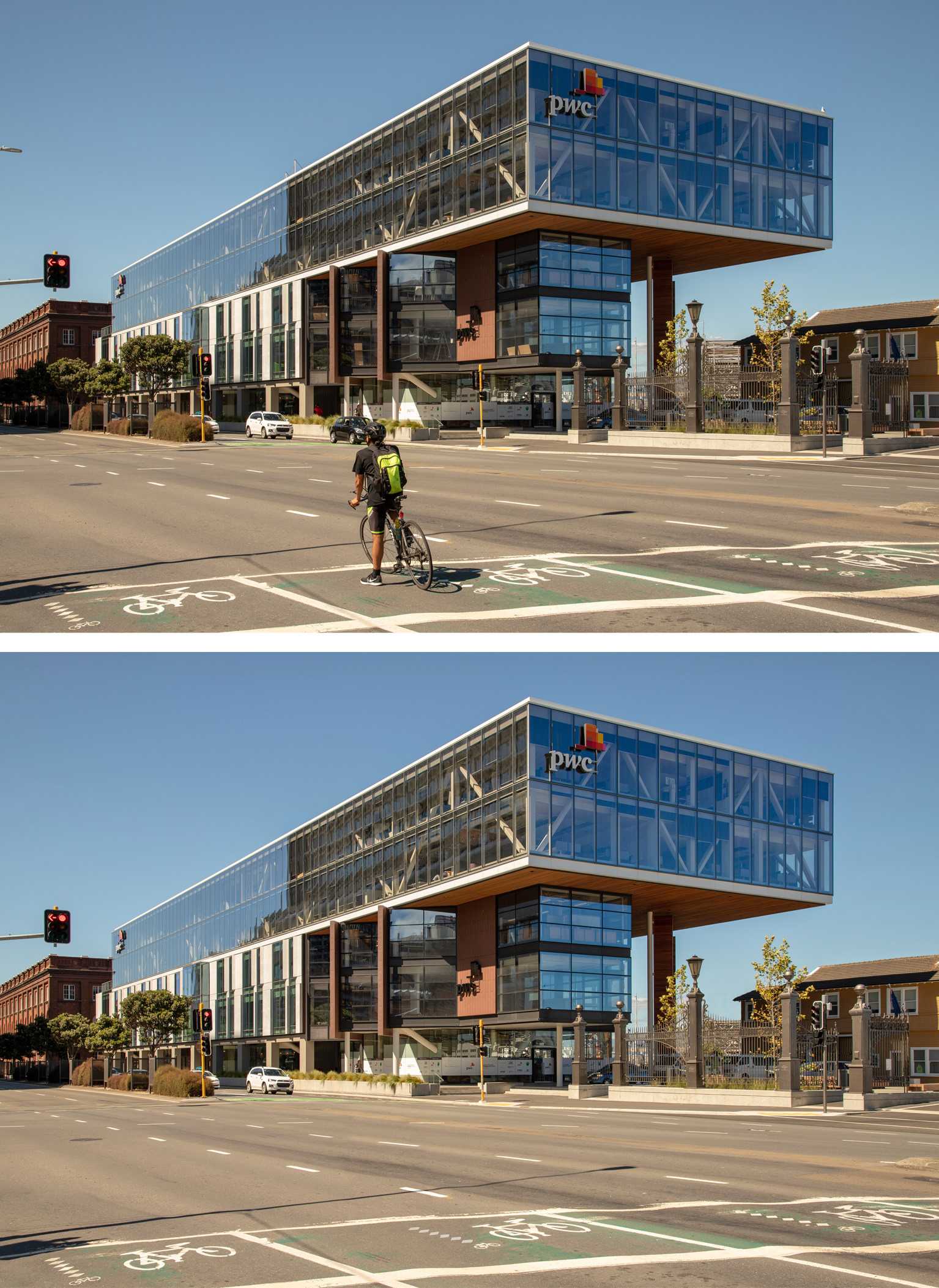 Removal of cyclist, vehicle, and tidy up around building.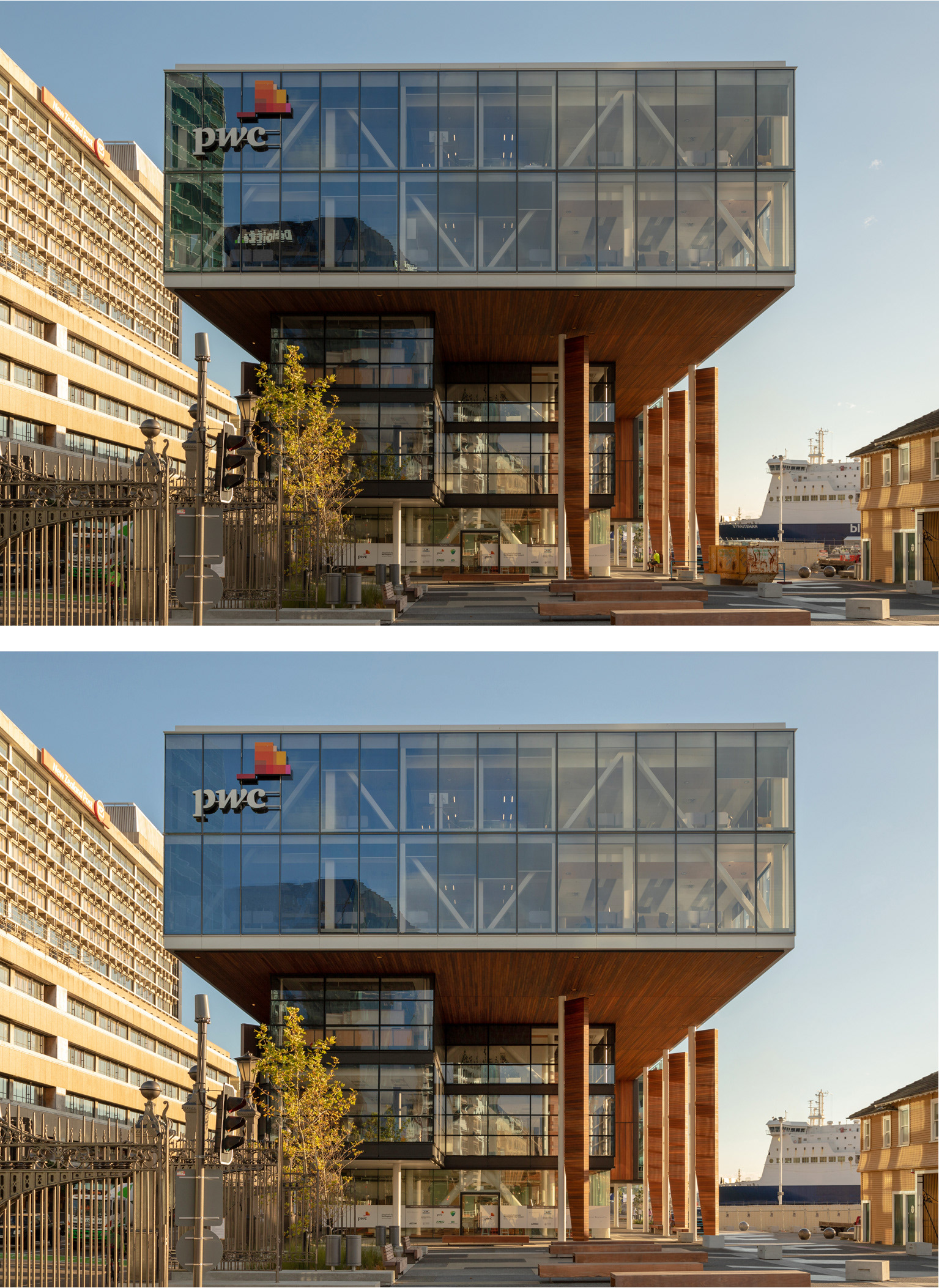 Removal of other companies branding, removal of workman, skip, & general waste/mess.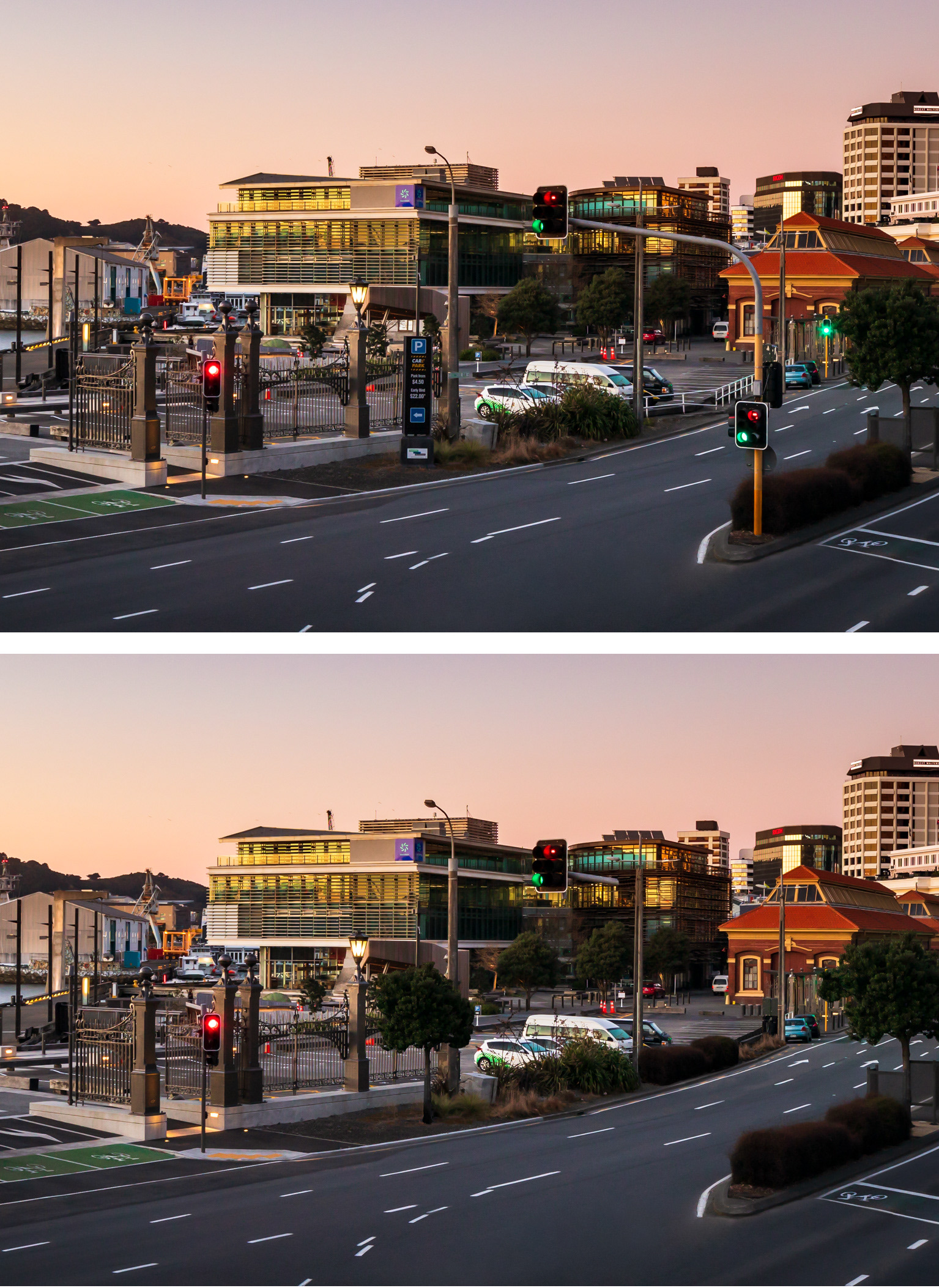 Setup of photo for new building render (to be paced in carpark), removal of street light over street, removal of white fencing, parking sign & general tidy up.